5:30

This is a drawble done for
coastal_spirit for donating to our walk for breast cancer research. She requested Akito and Shigure.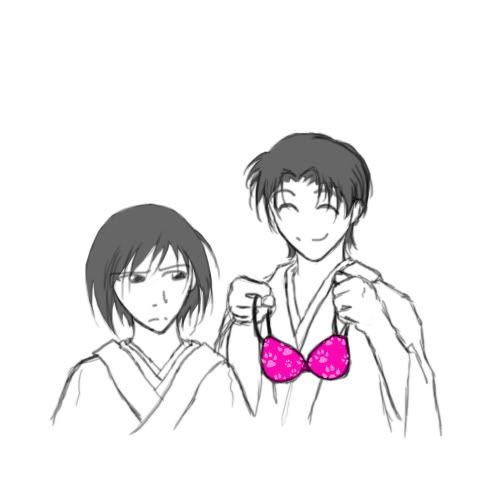 Shigure says "So now that we're officially together and everybody knows you're a chick, you'll wear the clothes I pick out for you, right? Right?"

How wrong he is.

These quick drawbles take me about an hour. That's not too bad.